CHIOS

TRAVELSHOP RENT A CAR

RESERVATIONS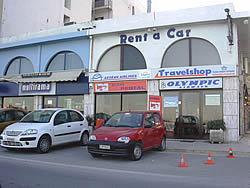 At Travelshop Car Rentals we are ready to welcome you and offer you a memorable vacation. To make a reservation or ask for more information, please use the form below, completing as many fields as possible. (Don't forget to enter your E-MAIL , so we can contact you directly.)
We will be happy to offer you our services!

Book your hotel room with your holiday car and Save money.

SPECIAL OFFER FOR 3 DAYS.
SPECIAL OFFER FOR 7 DAYS.
ASK ABOUT OFFERS.



Please share your opinion of it with other travelers. Write a review!