CHIOS

OLYMPI CAVE

Geomorphology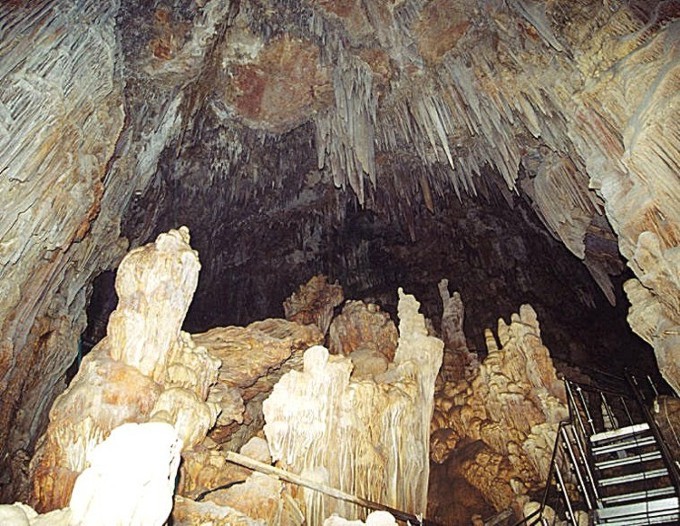 Chios Island could be characterized as a mountainous, full of hills area. The lowland, flat sedimentary ground possesses a very small percentage of the whole island. The largest lowland area is situated at the south part of Chios town and some other smaller lowland areas are located at the south side of the island.

The morphology of the Island is screened by its stoned and tectonic structure. The faulted tissue looks like it has influenced the development of valleys as well as the formation of the hydrographic network. At almost the whole land of the island, we observe large valleys with intense erosion, which shows that the development has a long distance from the level of maturation.

It is worth to note that there are remarkable stone formations in areas with carbonate stratum as well as where the Paleozoic sinters are appeared (NW part of the island). The influence of the lithology is obvious concerning the size of dismemberment and the compactness of the hydrographic network.

In areas where the fragmental and Paleozoic sinters predominate, the density of the hydrographic network is much more than the density of hydrographic that is dominates at the carbonate sinters. There are also differences even at the compactness of the hydrographic network developed in regions with new sinters (NE part of the island). In this point, though the density of the hydrographic network is obviously bigger than the corresponding density of the areas with carbonate sinters, however, it is not the same with the density that we observe at regions with fragmental Paleozoic sinters, even though something like that is not justified by the lithology.

It is possible the "time" to play an important role in this difference, but there is also the different development of the other areas.
Please share your opinion of it with other travelers. Write a review!