CHIOS

OLYMPI CAVE

Tectonic Conditions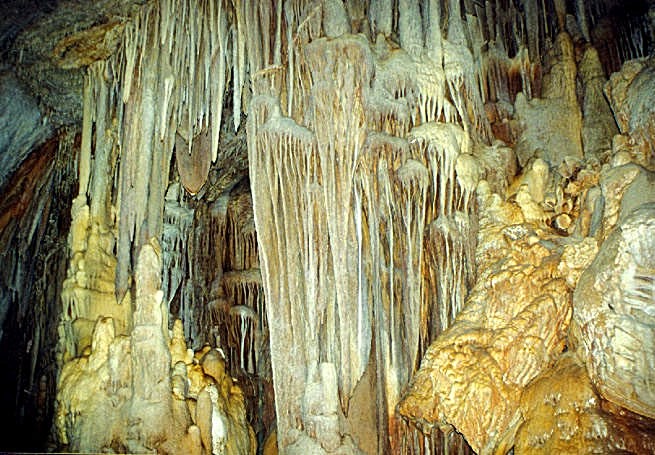 The study of the air photos of the region around the cave localized the appearance of a fault with direction SW – NE, which comes across the position of the cave. During our visit at the cave, we looked for this fault to confirm its existence.

Its localization at the surface of the ground was very difficult, because it is an old, inactive fault that transects the same stoned formation (limestone).

Even though the flat morphologic surface in the area of the cave does not favor its localization, two elements that plead for it, have been found:
The appearance of a tectonic latypopagous had been observed next to the entrance of the cave, with an elongate development, which is identified with the order of the fault.
The existence of a small dolini – chasm have been confirmed several meters away from the cave, almost above the trace of the fault. Its creation is probably directly related to the fault.

Inside the cave we found out the same fault and its image was defined right here. Next to the topographical point S3 we saw the faulted surface declined towards SE (almost 70o). In several areas in the cave we observed an intense fragmentation of the limestone. We saw the same intense fragmentation at the roof of the cave, too, at the faulted surface. Moreover, in certain positions we noted that there was a fully ablation of the crusted limestone and the occasion of falls has been very dangerous.

The conclusion of all the above is that the existence of the fault is confirmed and that this fault must play a determinative role at the creation and the formation of the cave.
Please share your opinion of it with other travelers. Write a review!